MOZA Backpack
Rp450,000.00
Overview
SPECS
In the Box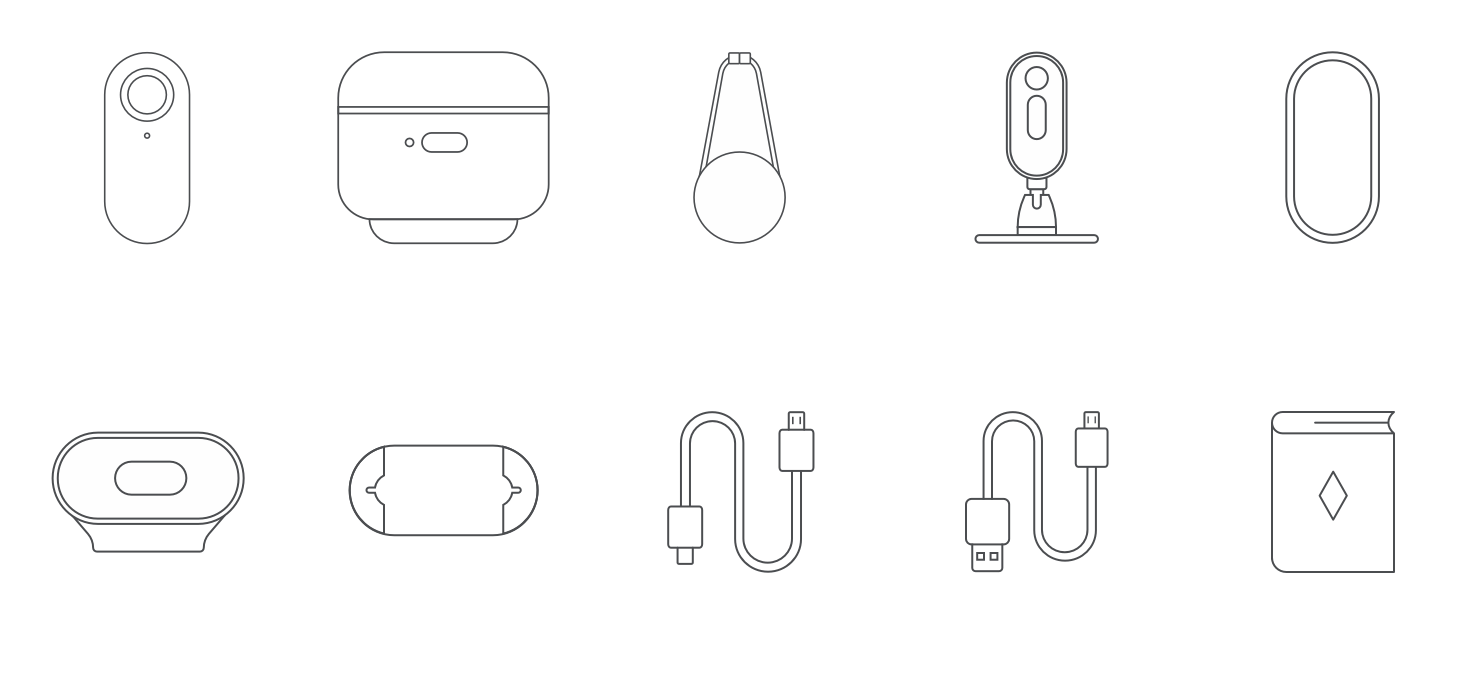 Insta360 GO + Charge Casex
Magnet Pendant
Easy Clip
Angle Wedge
Sticky Base
Pivot Stand and Pivot Stand Base
Charge Cable
Micro-USB to USB Type-C cable
Quick Start Manual
Video Resolution
Standard: 2720×2720@25fps(Captured)/1080@25fps (Exported via app)
Interval Shooting: 2720×2720@25fps(In Camera)/1080@25fps (Exported via app)
Static Timelapse: 3040×3040@30fps(Captured)/1080@30fps (Exported via app)
Hyperlapse: 2720×2720@30fps(Captured)/1080@30fps (Exported via app)
Slow Motion: 1600×900@100fps (Captured) /1600×900@25fps (Exported via app)
Video Duration
Standard: 15seconds, 30seconds, 60 seconds, 5 minutes (FPV mode)
Interval Shooting, Slow Motion: 15 or 30 seconds
Hyperlapse: Adjustable interval, record up to 30 minutes to produce a 5-minute video
Static
Timelapse: Adjustable interval, record up to 8 hours to produce 8 second video (24 hours option is coming soon)
Interval Shooting: Adjustable interval, record up to 7 days
Photo Resolution
3040×3040 (Captured)
1:1 Exported at 2560×2560
16:9 Exported at 2560×1440
9:16 Exported at 1440×2560
Video Format
insv (In camera) / mp4 (Exported via app)
Photo Format
insp (In camera) / jpg (Exported via app)
Video Bitrate
40Mbps (In camera)
Video Export Bitrate
30Mbps (Exported via app)
Stabilization
FlowState (Built-in 6-axis gyroscopic stabilization)
Compatible Devices
iOS:
iPhone 11/11 Pro/11 Pro Max,, iPhone XS/XS Max, iPhone XR, iPhone X, iPhone 8/8 Plus, iPhone 7/7 Plus,
iPad Pro, iPad (2018)
Android
Insta360 GO Android minimum configuration requirements:
1. OTG: Supports OTG
2. System on Chip(SOC): Qualcomm Snapdragon 6 Series 675 or above, Snapdragon 7 Series 710 or above, Snapdragon 8 Series 835 or above, Kirin 970 or above, Exynos 8895 or above
3. System Version: Android 7.1.1 or above (64-bit operating system)
4. RAM: 3 GB RAM or above
Video Modes
Standard, Interval Shooting, Static Timelapse, Hyperlapse, Slow Motion
USB
Micro-USB for Android device / PC / Mac
Lightning
For iPhone / iPad
Onboard Storage
When connected to phone, GO content will be auto-transferred. GO's onboard storage is 8 GB, which can be used to store about 100 15-second video clips between each transfer.
Charging Method
GO charges in the included Charge Case.
Charging Time
Insta360 GO approx. 30min
Charge Case approx. 90min
Run Time
60 minutes of run time for standard video (GO + Charge Case). Equivalent to 200 clips a day, averaging 18 seconds a clip.


Use Enviornment
Use temperature: 0℃~50℃
Storage temperature: -10℃~45℃
When GO's heat reaches its limit, the indicator will flash yellow and GO will vibrate to let you know.
Weight
Insta360 GO 18.3g
Charge Case 43.3g
Size
Insta360 GO 49.4×21.4×14.85 mm
Charge Case 50.46×59.76×25.5 mm
VIDEO
DOWNLOAD